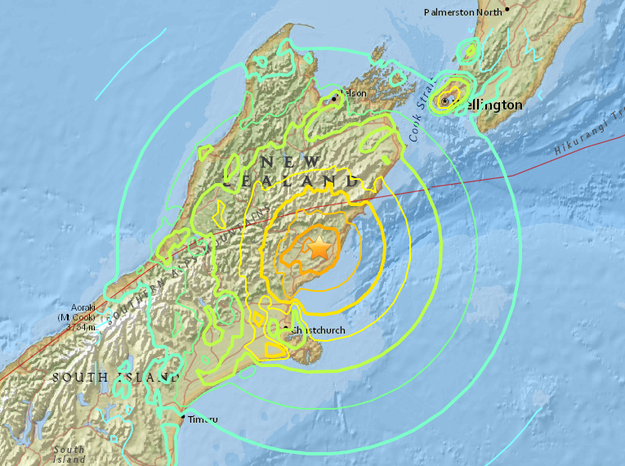 Two people have died after a magnitude-7.8 earthquake struck New Zealand's South Island on Monday morning.
The quake struck just after midnight local time, about 95km (59 miles) from the city of Christchurch.
The country's prime minister, John Key, confirmed two people have died "as a result of" the natural disaster.
"Hopefully that will be the total count," Key told Sky News on Monday.